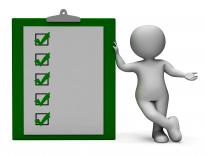 Please take a moment to help the DC Office of Victims Services and Justice Grants (OVSJG) plan how it will spend future Byrne Justice Assistance Grant (JAG) funding, by taking their 2017 Stakeholder Survey. Byrne JAG funds are utilized by OVSJG to test innovative approaches to emerging public safety issues and to replicate successful practices in the criminal justice system.

In late 2017, OVSJG will be drafting a strategic spending plan which will guide investment of Byrne funds for future years. This survey is a critical component of the strategic spending plan and OVSJG values your opinion on which investment categories are most in need of limited federal grant dollars. To complete this brief (10-15 minutes) survey, please click the link here.
Please share with your networks. This survey will close April 28th by 5 p.m. Thanks.