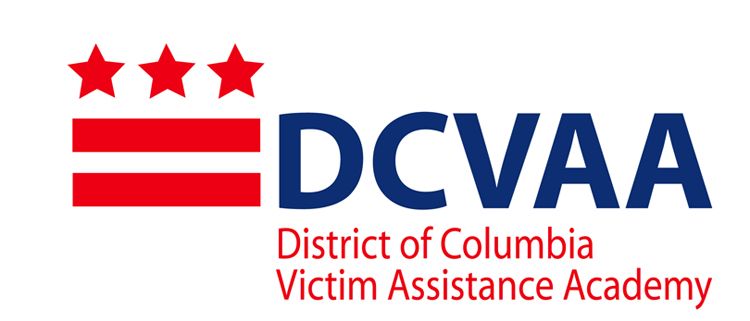 The D.C. Office of Victim Services and Justice Grants, announces the 2nd series of training at the D.C. Victim Assistance Academy to enhance victim service skills, resources, and professional alliances.
Human Trafficking: Victim Identification, Rights, and Resources
This Academy will primarily but not exclusively focus on sex trafficking. Particular attention will be given to the impact of trafficking on various populations of victims, and the ways in which victim service providers can identify, assist, and navigate available resources on behalf of those they serve.
Academy participants will be able to:
Identify victims of human trafficking among their client populations and distinguish sex trafficking from other forms of sex work.

Appropriately refer trafficking victims to services and resources that are available for trafficking victims and specific populations.

Identify and understand legal requirements for mandatory reporting and the processes involved for court-involved youth who have been trafficked.

Understand the legal rights, remedies, and resources for victims of trafficking.
DCVAA is a blended learning experience (online and classroom). The Academy is a comprehensive, academic and interdisciplinary training for service providers and allied professional who work with crime victims. National Association of Social Workers, continuing education units (CEU) may be available.
Academy dates are: Monday, June 26, 2017 and Wednesday, June 28, 2017
Location: One Judiciary Square, 441 4th Street NW, WDC
Applications are now available for the DC Victim Assistance Academy
To apply, visit https://www.surveymonkey.com/r/DCVAAHTAPP. Applications are being accepted May 10-31, 2017.
For more information, please email the DCVAA coordinator at [email protected]
This announcement was produced by OVSJG under grant# 2015-VF-GX-0016, awarded by the Office for Victims of Crime, Office of Justice Programs, and U.S. Department of Justice. The opinions, findings, and conclusions or recommendations expressed in this announcement are those of the contributors and do not necessarily represent the official position or policies of the U.S. Department of Justice.
The DC Victims Assistance Academy (DCVAA) is sponsored and funded by the DC Office of Victim Services and Justice Grants,The DC Victims Assistance Academy (DCVAA) is sponsored and funded by the DC Office of Victim Services and Justice Grants,The DC Victims Assistance Academy (DCVAA) is sponsored and funded by the DC Office of Victim Services and Justice Grants,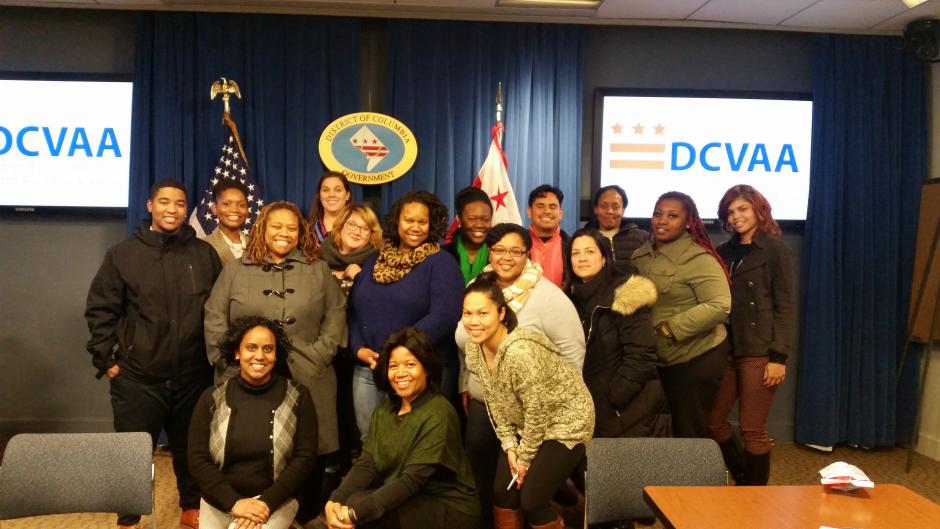 Participants in Shelter and Housing for Victims of Crime: From Emergency Shelter to Long-Term Housing Academy (March 2017)