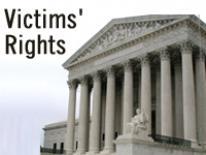 As codified in the DC Crime Victims Rights law, a crime victim has the right to:
Be treated with fairness and with respect for the victim's dignity and privacy.
Be reasonably protected from the accused offender.
Be notified of court proceedings.
Be present at all court proceedings related to the offense, including the sentencing, and release or parole hearings, unless the court determines that the testimony by the victim would be materially affected if the victim heard other testimony or where the needs of justice otherwise require.
Confer with an attorney for the prosecution in the case which does not include the authority to direct the prosecution of the case.
An order of restitution from the person convicted of the criminal conduct that caused the victim's loss or injury.