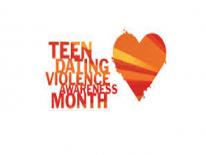 Each year, 10% off high school students reported physical and sexual victimization from a dating partner (CDC).Teen Dating Violence Awareness and Prevention Month is a national effort to raise awareness and protect teens from violence. During the month, advocates join efforts to raise awareness about dating violence, highlight promising community based prevention practices, and encourage communities to get involved.
The Office of Victim Services and Justice Grants provides funding and support for organizations that work towards reducing teen dating violence and encourages residents to learn more about how to prevent teen dating violence.
If you, or someone you know, has experienced teen dating violence the DC Victim Hotline can provide information, resources, and referrals to services. To contact the hotline, dial or text 1-844-4HELPDC (1-844-443-5732) or access the online chat at www.DCvictim.org/chat.